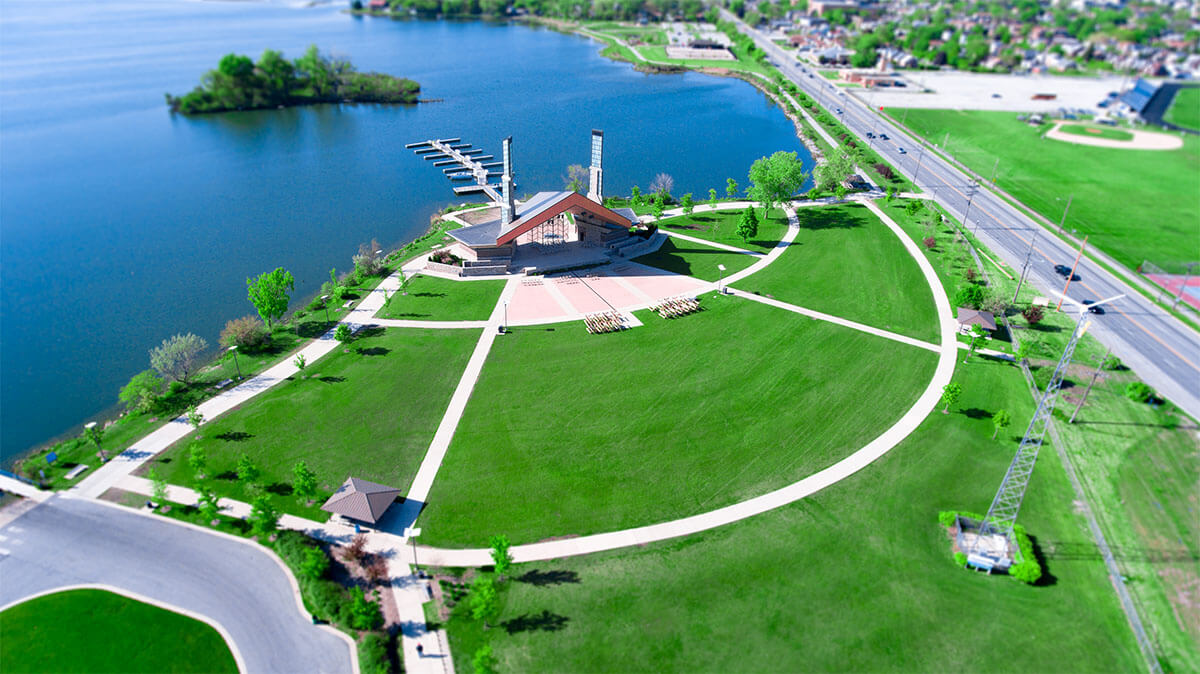 Conveniently located in Hammond, Indiana on Calumet Avenue and just 1.7 miles from the Indiana Toll Road, the site is accessible to major roads and is just 20 short minutes from the Chicago Loop.
Nestled on the shore of Wolf Lake, twin towers rise above the 2,600sf main stage with 6,000sf of concrete VIP seating and over 80,00sf of grass seating.
Rotating partition panels separate the main stage from the 700sf back stage which has 2,500sq of concrete seating with an additional 4,800sf of seating on reinforced turf for more intimate shows and plays.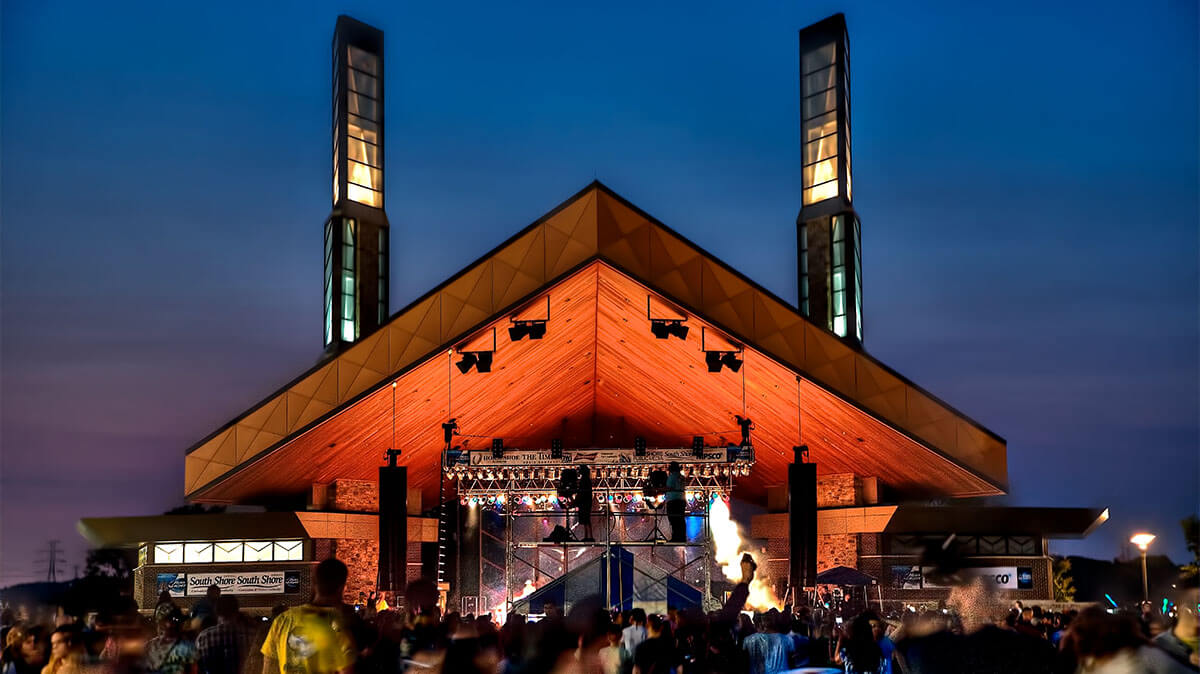 Rotating panels at the rear of the stage provide improved acoustics and help to provide a break for the performers from fetching winds. The site supports up to 15,000 concertgoers. With a built-in public address system and composite 64-foot-long lighting truss with controls, the PAV is capable of handling all your outdoor concert needs.
Specialized equipment includes:
Main Audio Equipment Rack
Sequential Power System
Amplifiers with digital signal processing (2,000 watts for audience speakers / 1,200 watts for monitor speakers)
Digital Matrix Processor
Large format Front of House audio mixing console
8 Large Audience Area Speakers
2 Small Audience Area Speakers
Microphones and related items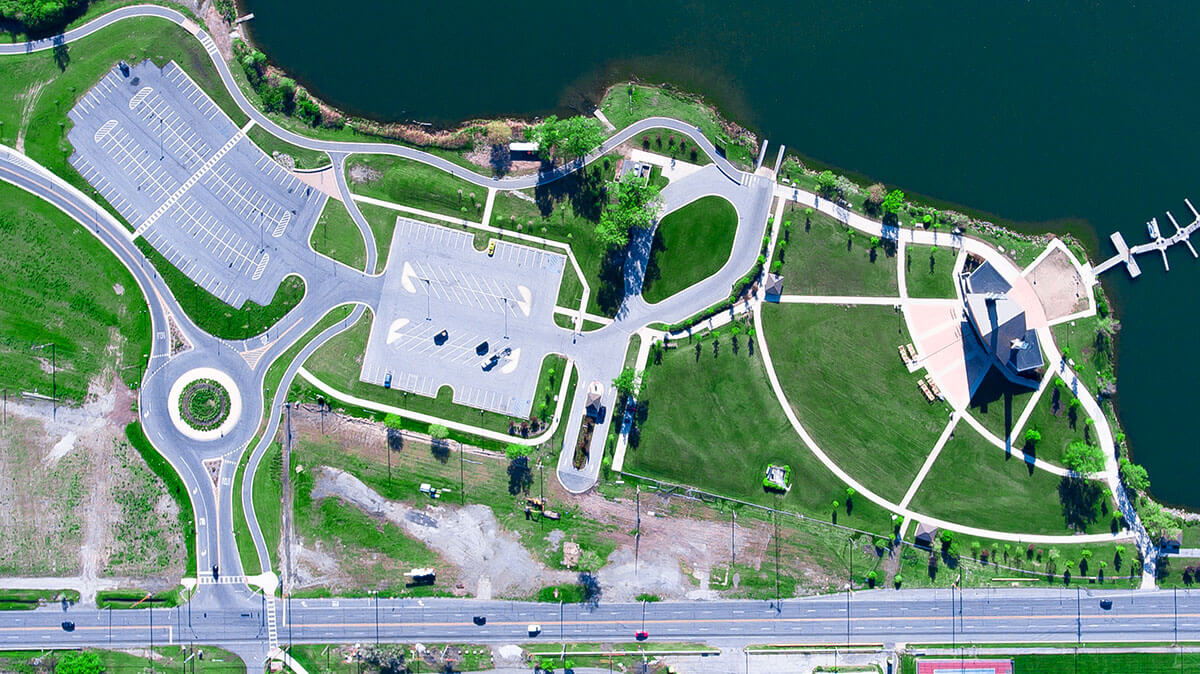 The west building houses a 13'x20′ green room with adjoining kitchenette, and private bathroom facilities including a single shower. Two public bathrooms are available from ground level at the back of the stage. A 900sf set-up and storage room is contained in the East building and has elevated dock access for deliveries by truck or trailer.
Electrical system includes:
2 three-phase 400A 120/240V company switches
1 three-phase 200A 120/208V company switch
Parking:
78 spaces on-site
Plentiful off-site parking also available